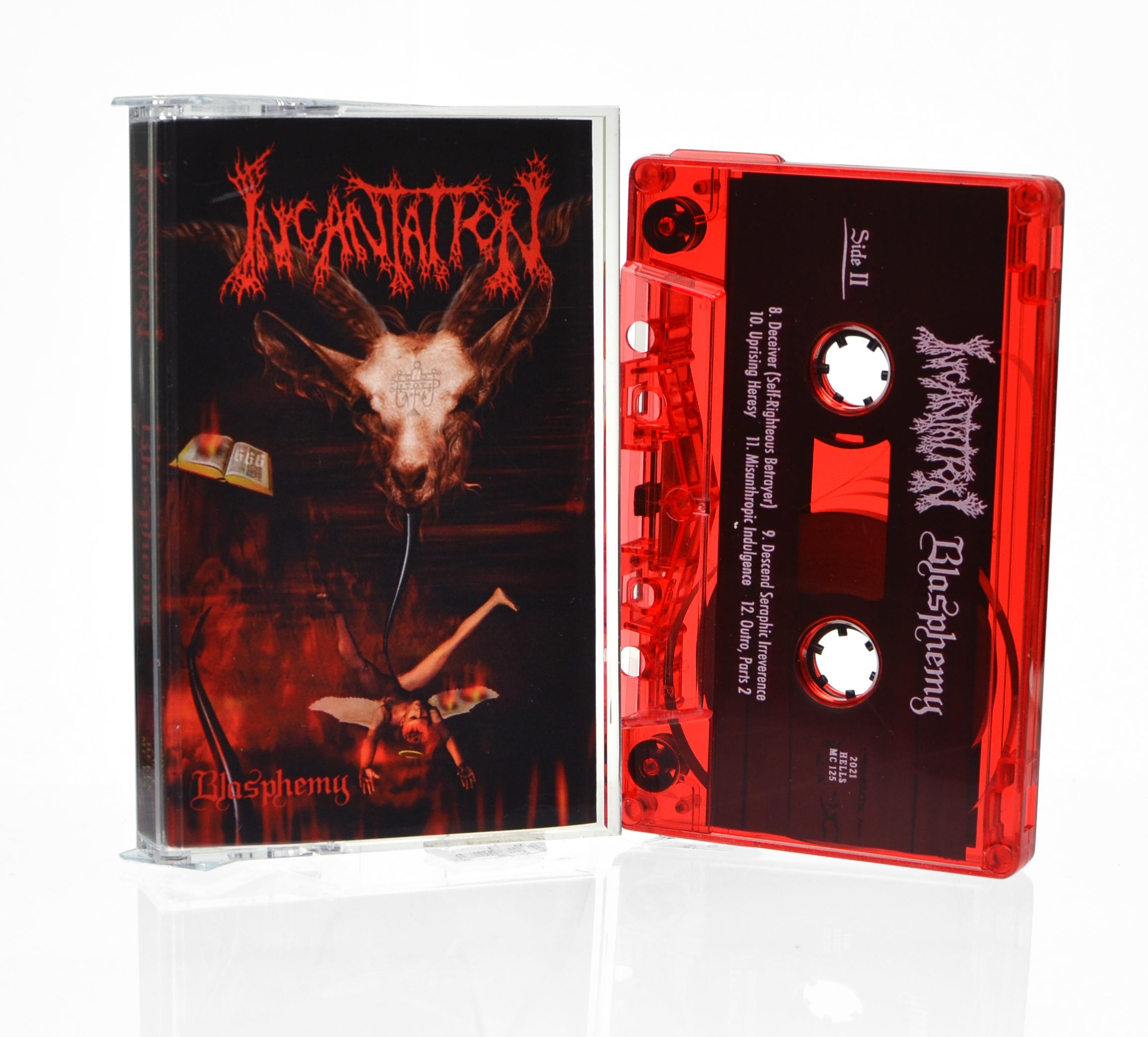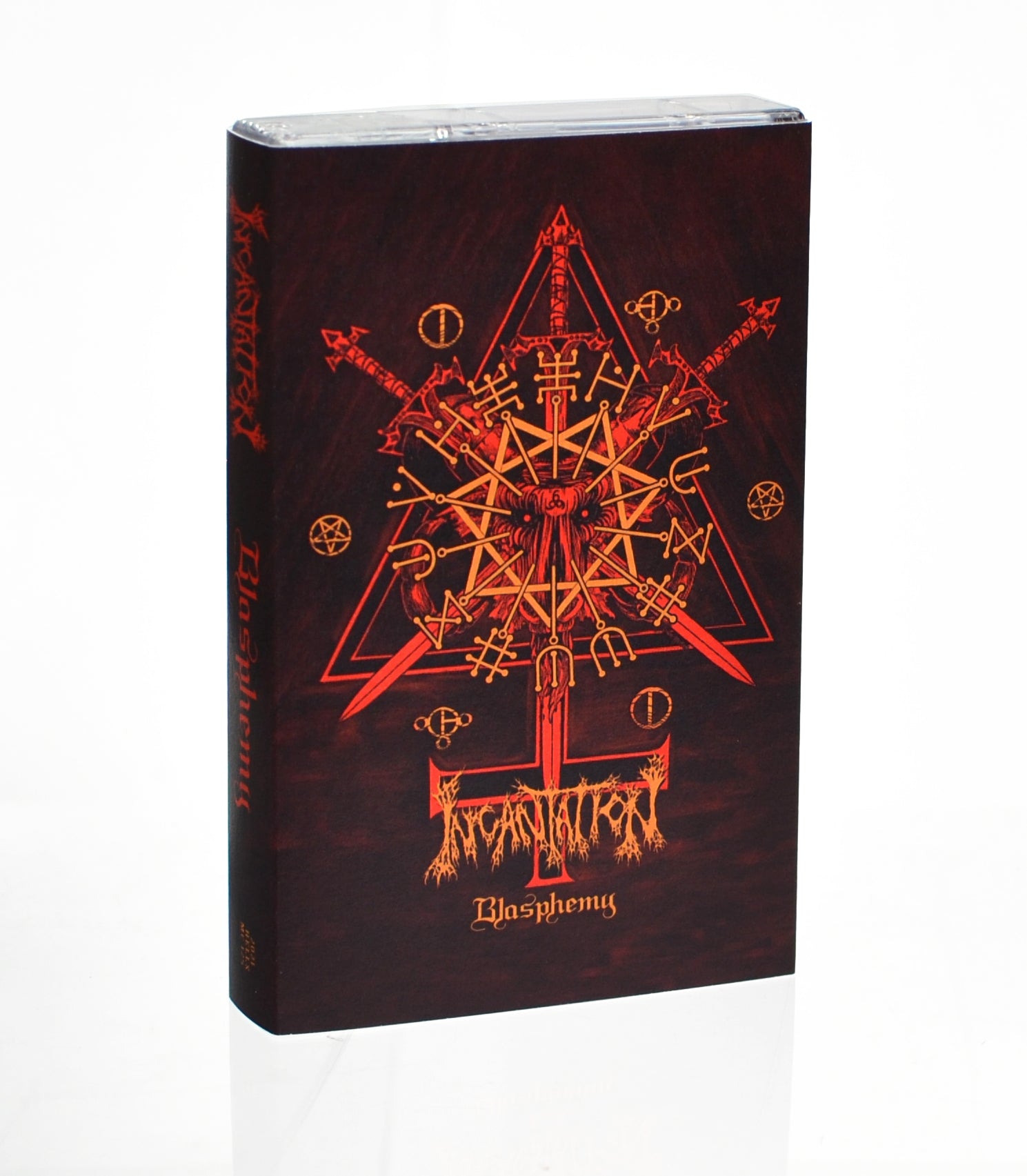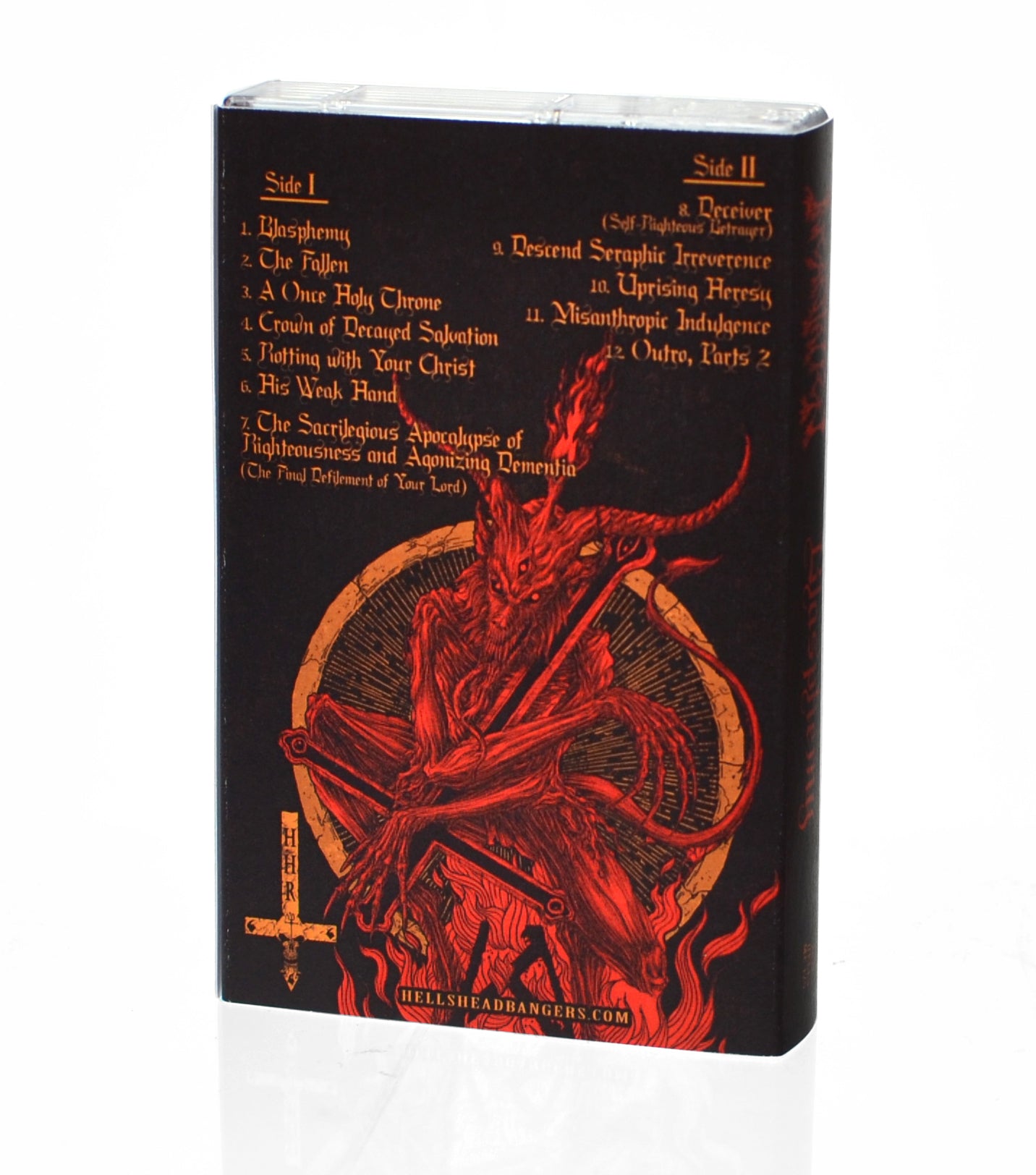 INCANTATION - Blasphemy (CASSETTE)
Professionally manufactured cassette with transparent red shells. Comes with an outer slipcase. 
Long-overdue reissue of cult-classic sixth album.
"Blasphemy"
 was released in 2002 and showed a lean & mean INCANTATION, one perhaps more in tune with their primitive beginnings and certainly one which could explore filthy labyrinths of sound. That Profanatica founder (and early INCANTATION member) Paul Ledney did the unforgettable cover art underlining the truly dark and underground-minded feel of this record, which sadly was mishandled by the two labels originally handling its release.